Current page: 86
<--Previous
Up
Next-->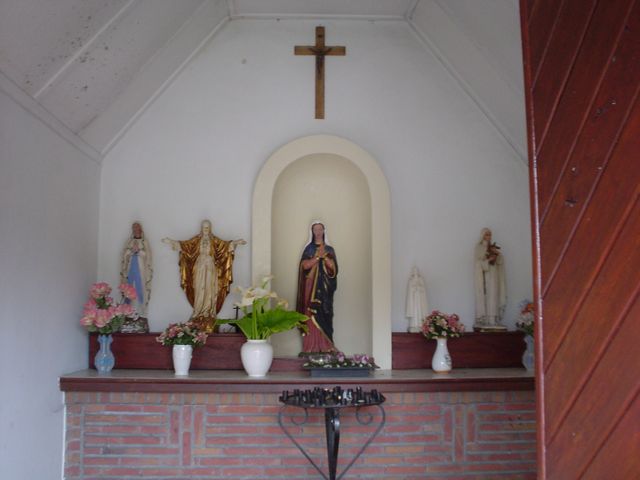 5 June 2007
To the left we have (I think) the Virgin Mary. To her right, Jesus. Centrally, the virgin Mary. To her right, I can't tell, alas. And rightmost is St. Theresa.
I should have lit a candle thanking them that I hit only my chin and not my fool head.
A roadside shrine in the Netherlands or Belgium.
| | | |
| --- | --- | --- |
| Date | | 6/5/2007 2:36:16 PM |
| Camera model | | DSC-U30 |
| Shutter speed | | 1/20 |
| Aperture | | f/2.8 |
| Maximum aperture | | f/2.8 |
| Exposure bias | | 0.00 |
| Exposure | | Normal program |
| Focal length | | 5mm |
| Light source | | Unknown |
| Flash | | Off |
| Metering | | CenterWeightedAverage |
| ISO sensitivity | | 100 |



Photos by Les Hutchins


This work is licensed under a Creative Commons License.
Blog: celesteh.blogspot.com
Professional: www.berkeleynoise.com/celesteh
Photo Update Announcement Feed: www.celesteh.com/pics/atom.xml