<--Previous
Up
Next-->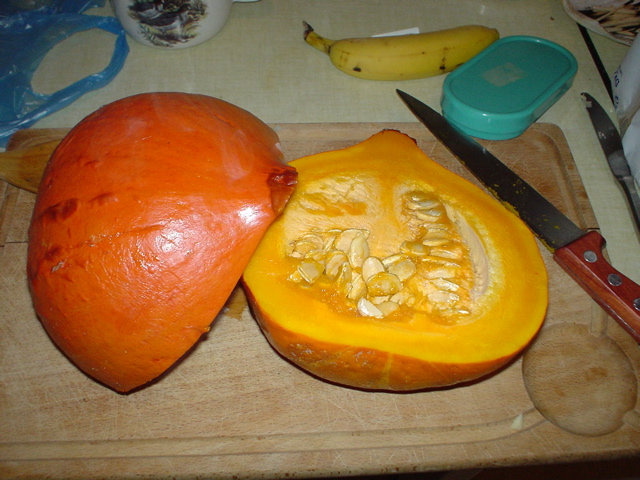 4 November 2005
A baked potimarron, cut in half.
I beake it before I put it in soup or stew. To bake: burn fingers while trying to light oven with a match. Turn oven knob almost all the way towards off, looking at the flame to make sure it's down but still lit. Stick the squash in the oven. In a few minutes, come back and look at the thermometer you bought. Go to computer and find temperature conversion for 300 celcius. Yikes! Try turning down fire further. Repeat this a few times. Finally turn off oven and leave door closed for half an hour figuring it will bake that way.
When half hour is up scortch stupidly acryliic oven mit that can't handle heat over 75 celcius by removing squash. Cut it in half to discover the bottom is still raw.