Current page: 60
<--Previous
Up
Next-->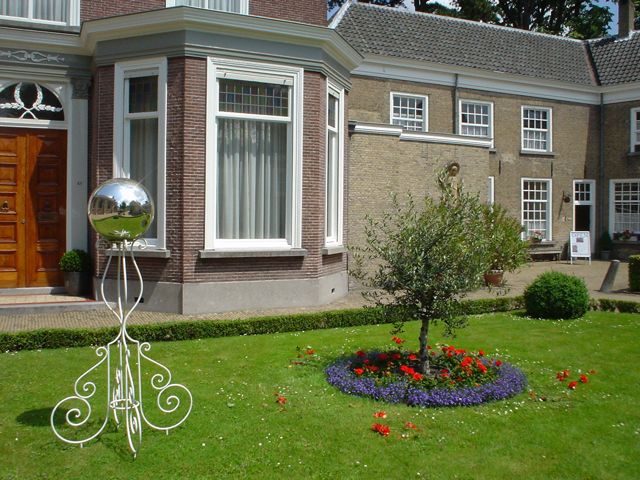 4 June 2007
The Cloister garden in Breda
It looks like just a gazing ball, but, infact, it has religious purposes. Satan can sometimes be found in gardens during the summer months (I guess it's too cold for him in the other seasons?) and might sneak up on cloistered women. Fortunately, a reflective ball can alert them to Satan's wiley presence.
Some guy in town told me this, so it must be true.
| | | |
| --- | --- | --- |
| Date | | 6/4/2007 12:37:08 PM |
| Camera model | | DSC-U30 |
| Shutter speed | | 1/640 |
| Aperture | | f/5.6 |
| Maximum aperture | | f/2.8 |
| Exposure bias | | 0.00 |
| Exposure | | Normal program |
| Focal length | | 5mm |
| Light source | | Unknown |
| Flash | | Off |
| Metering | | CenterWeightedAverage |
| ISO sensitivity | | 100 |



Photos by Les Hutchins


This work is licensed under a Creative Commons License.
Blog: celesteh.blogspot.com
Professional: www.berkeleynoise.com/celesteh
Photo Update Announcement Feed: www.celesteh.com/pics/atom.xml