<--Previous
Up
Next-->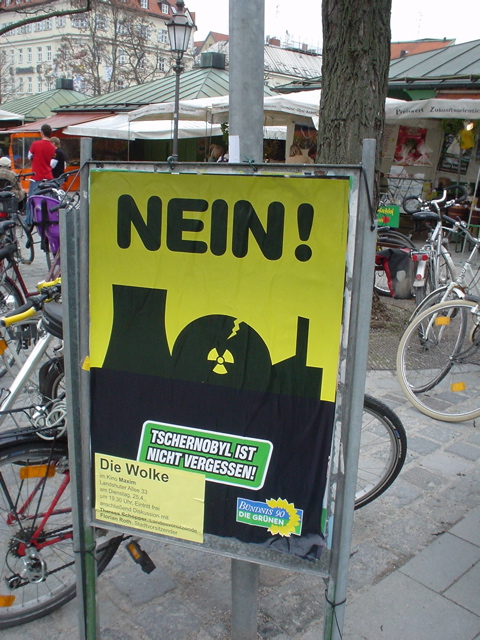 15 April 2006
"Nein! Tschernobyl is nich vergessen!"
"No! Chernobyl is not forgotten!"
This sign at the Viktualienmarkt in Munich advertised some talks to be given against nucler power and nucler proliferation and the lingering effects of the Chernobyl distater.
Several of the speakers at the Peace rally I attended earlier also spoke against all nuclear programs, whether civil or military.