<--Previous
Up
Next-->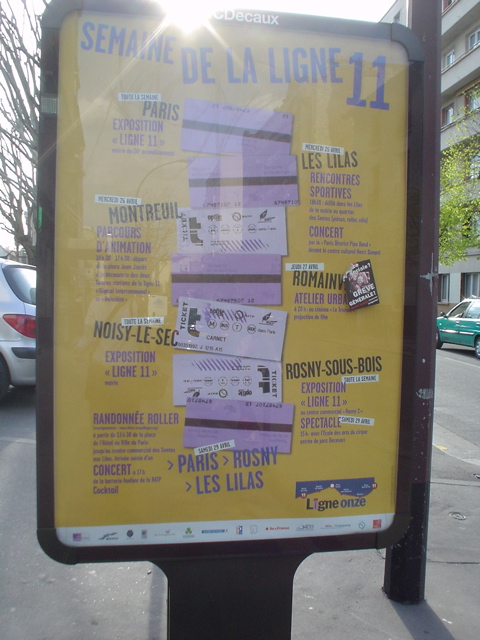 21 April 2006
«Semaine de la ligne 11»
"Week of the 11 Line"
My favorite metro line has a week just to celebrate it's stops. It only takes a week, because it doesn't have many stops, but one of them is near my flat and it travels very rapidly bewteen it's stops and comes often. Also, the station of Arts et Metiers is really cool looking.
Anyway, it's not too late to celebrate the 11 line. There's an on going exposition at the Marie at Noisy-Le-Sec and in the commercial center at Rosny-Sous-Bois
On saturday the 29th, there's a spectacle at 15h with the schools of circus arts. Eneter at the park Decesari
Also a concert and cocktails (if I understand this, and there's a good chance I don't) at the place de l'Hôtel de Ville de Paris.
If you actually are interested, it would be best to check the RATP website or ask a station agent.